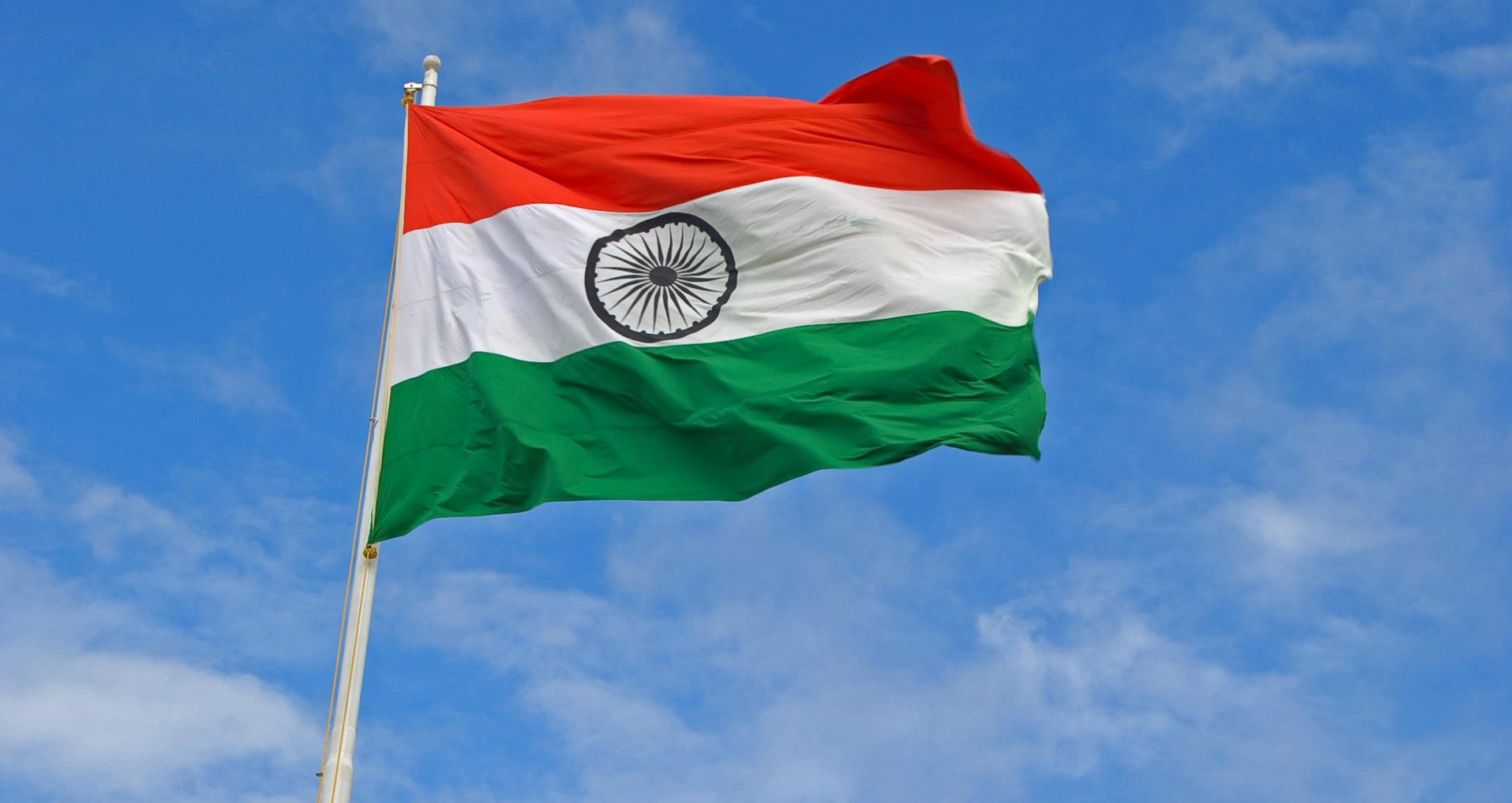 India, a nation with an estimated population of over a billion people celebrates its Independence Day on the 15th of August every year. On August 15, 1947, the first Prime Minister of India Jawaharlal Nehru unveiled India's flag at the Red Fort in Delhi. This practice continues till date and it is the reminder of all the sacrifices of our freedom fighters who stood up.
India is a land of multicolored landscapes ranging from the desert to the mangroves and from the tall mountains to the pristine rivers, diversity is one of India's most powerful characteristics. India is not just a destination, it's an emotion. An emotion shared across the diverse landscapes, cultures, languages, religions, and races.
At Travelxp, we believe in treasuring our country's heritage, culture and exceptionally unique experiences. Which is why over the years, we have managed to make people travel the world from the comforts of their home, but at heart, we have always been driven with a passion of introducing the world with the truest form of emotion that we call India.
Here's wishing a very Happy Independence Day to everyone!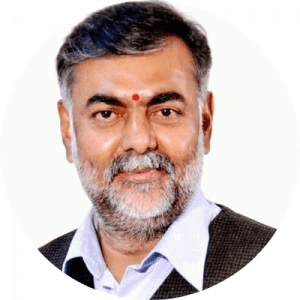 Shri Prahlad Singh Patel
Hon. Tourism Minister of India
The whole world witnesses the mornings blossoming into the afternoons and the sun setting to the glory of the night. But there are some emotions in our heart; some tender, some strong, that set us apart. India is that emotion. 
A lot of people have beautifully described India's culture, its history and heritage, and its enticing natural beauty through various forms of literature and art. For me, however, experiencing the aura of my motherland is unparalleled. It is something to which no piece of literature or art can possibly do justice. I've had the honour of overseeing the tourism of India for a year, during which I've had the privilege of getting to know our country in a very deep sense. This journey has fueled my curiosity more than ever and has inspired me in unexpected ways. The experiences you gain on your travels are priceless and should be treasured because these experiences hold the power to impact your mind and soul. Money is a mere currency, the real wealth lies in these experiences. 
If observed carefully, travel has a lot of resemblance to Indian classical music. Indian classical music is considered to be one of the most soothing mediums of attaining aesthetic experience and delight. It is also regarded as an effective way to self-fulfillment and realization of the ultimate "reality" or "truth." Travelers might relate to this because it is the meaning and essence of travel. In their own ways, they both lead us to experience spirituality. And what better place to experience spirituality than India?    
Over the years, India has managed to carve a deep and lasting impression on travellers, who have explored it. It evokes a sense of jubilance with its warmth and diversity. Exploring India is like opening the gates to an exciting world with a burst of vibrant colours and striking contrasts. Whether it is the monumental Taj Mahal rising from the misty river banks behind, or a serene ride across the Kerala backwaters, India is not only full of diversity but also full of magical charm that stays with you. Where else do you find a river like our holy Ganga, which is not just a place to seek spirituality but it also supports many diverse ecosystems. Contrasts, such as the one between the tranquil, breathtaking mountain ranges that adorn India like a magical crown and the sheer energy and liveliness of cities twinkling with lights, are fascinating. Home to all of the major religions of the world and the birthplace of Hinduism, Buddhism, Jainism and Sikhism, India offers a profoundly intimate experience of religious harmony intricately intertwined in everyday life.   
The wonders of India, natural and man-made, are unmatched but what makes it truly beautiful are the people. That has been the biggest takeaway from my journey so far. The existence of different ethnic groups, different social habits and characteristics, yet one single emotion that unites all the people living within the sanctum of one single nation. Nothing compares to that emotion. India is that emotion.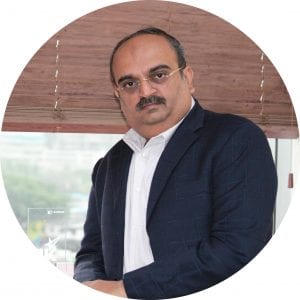 Mr. Prashant Chothani
CEO Travelxp
India is the home which one can never get tired of exploring. We've all heard of India being the place where the language changes every few hundred kilometers, and culture shines plentiful. But above all, India is the place where emotion rules the roost, where bonds break barriers and people and nature combine to create unique, unforgettable experiences.
I've always maintained that India is not just a geographical land of rivers, mountains, plains and plateaus. India emotes feelings. It is a land where happiness is visible not just in the people, but in the mountains and the clouds. Where enchantment and divinity evokes not just from the gods, but also from the land, the rivers, the mountains and the elements of nature – fire, water and even the soil. The charm of India is unparalleled and unescapable. It is an aura encompassing all.
For us at Travelxp, if travel is what we find comfort in, India has been the place we call home. Over the years, we have explored more than 100 countries, countless cities and many exciting places all across the planet. India stands out for the power and the charm the land has over us. Once you travel in India, you build a bond with the place. It's an unbreakable bond of trust, faith and spirituality. You build a bond with the people. It's a bond of brotherhood, warmth and hospitality.
As travelers look closer home for the coming few months, I think as Indians we should feel blessed. Every day in India is a celebration of life, love and light. Exploring India is akin to forging an emotional and spiritual connection with the world we live in. From the misty, enchanting Himalayas to the spiritual rapids of Mother Ganga. The ferocious roars of the tigers in Sundarbans to the magnanimous grandeur of the palatial Rajasthan. And of course, the home of spirituality, not just centered in any one state in India but omnipresent in every city, every town and every home, all across our beautiful motherland.
India is not just a destination. It is an emotion. An emotion shared not just by a billion Indians, but by many more people all across the world. On our 74th Independence Day, here at Travelxp, we take the pledge to keep doing what we have been doing for the last 10+ years. Let's keep presenting the beauty of our country, the emotions of our land and present the Indian lifestyle to people all over the world.
Maa tujhe salaam!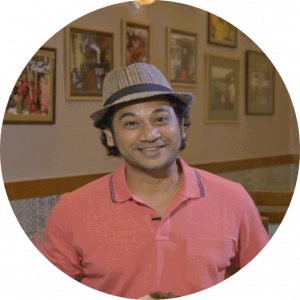 Mr. Rohan Patoley
Travelxp Show Presenter & Director
Before going to Ludhiana, I had studied the history of the place. If you ask me about it now, I won't remember it. In fact, I don't remember a lot of what I got to know about Ludhiana even when I was there. What I do remember about it, though, is this one couple, who was extraordinarily kind to me. They had lost their own child a while ago and that's the kind of thing that destroys people, but here they were – being kind to a perfect stranger. 
Gujarat is one of the most colourful states in the country, but more than the colour on their textiles or on their buildings, what stayed with me is the colour of those kites I flew with the people over there. They invited me into their home, cooked for me and basically infected me with their energy. In Gujarat, you never feel like an outsider – the people there don't allow it. 
I myself belong to Maharashtra – a state I had begun to explore long before I got to travel for a living. In my childhood, we moved a lot, due to my father's job. And we ended up living in different parts of Maharashtra. Even now, whenever I explore it, it feels like I am getting to know it for the first time because there is so much to it. But the people here? It feels like I have known them all my life even if I have just met them. They treat me like their son, and they're so proud of me. The joy of speaking to them in the language I share with them is a special one. 
Language – that was what made me nervous about travelling to the southern states for the very first time. I didn't know how I was going to find my way to places or talk to people – even if it was just to ask for directions. I still don't know any of the languages they speak. But I know that uncles in Kerala teach you something or fill your glass in a way that makes you feel like they have a right on you. I know that the feasts in Karaikudi are as elaborate as the mansions. And that people anywhere in the South keep filling your plate with their generosity until you ask them to stop; after that, they serve you one more time. I know that when you're in a pub in Bangalore, sipping beer and shaking your head to the music along with all the others over there, language is the last thing on your mind – because in the end, we all speak the same language – the language of friendship, of kinship, of love. 
Speaking of love, one place I fell instantly in love with is Kashmir. Who can stand in that paradise and stop themselves from falling in love with it? I was instantly bewitched by the mountains, the lake, the gardens – all of it. But that's just attraction. When I saw the innocence of the people there, the smiles that cast a spell on you more than the surroundings do, the warmth given so freely? That's when I knew that this was a place I would love forever. 
This warmth is what I also experienced in Spiti, one of the coldest places in India. When I was volunteering over there, I didn't even realize that my life was changing. The people there don't have a lot. But they showed me that you don't even need a lot. If you have people, who work with you, dance with you and laugh with you? You have everything. 
I have explored India in depth, and I have explored it over and over again. And yet, I can't wait to go back and see it once more after the travel restrictions are lifted – because you just can't get used to the isolation of social distancing being in a country full of such warm and kind people. There are many different things you will see, do and taste in India but one thing will be the same in all places – that magical feeling you will get when people here welcome you, when they go out of their way to make you feel at home, when they treat you as one of their own. And that magical feeling that fills your heart? It's an emotion called India.